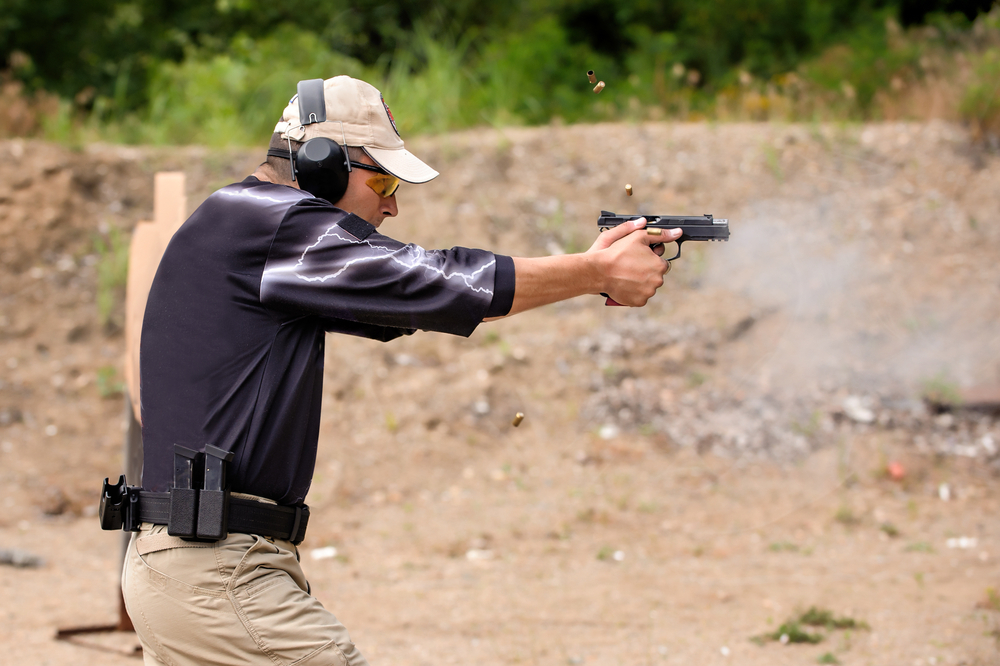 The shooting world has an ongoing debate about steel and paper targets. Is one really better than the other? As industry leaders for more than 20 years,
MGM Targets
has extensive experience. There are advantages and limitations of both. Whether you need targets for
professional
use or
competition
and
personal recreation
, we can guide you to the optimal choices.
Paper Targets
Many people learned to shoot with paper shooting targets, as they have long been popular with all types of shooters. They were the easiest to acquire and the most popular in previous years. You can choose between thinner paper or thicker
cardboard models
that still give you the benefits of this type. Paper targets have multiple advantages.
They come in many shapes and sizes, from smaller styles useful for practicing shooting basics to full-body forms.
They are affordable.
Changing them is quick and simple.
There is no lead splatter.
Perhaps one of paper targets' most important advantages is allowing for easy precision practice, which makes them extremely helpful for zeroing rifles and pistols with red dots. Paper targets do have some weak points.
They wear out quickly.
You might shoot through holes rather than hit the target.
Determining if you have hit a paper target is difficult, and you often must walk down to the target.
If you want to become a more accurate shooter, quality paper and cardboard targets are an excellent tool to help you increase precision, and thus are good for beginners and those wanting to brush up on fundamentals.
Steel Targets
Steel shooting targets are a great training tool, and they have distinct advantages. Perhaps the most obvious is the clear ringing sound you hear when you hit your mark. This makes it clear that you did hit the target, but it also adds an element of fun to the shoot. Beginning shooters especially get instant confirmation about their aim, and even veteran shooters find it satisfying to hear the conspicuous metallic sound when their bullets strike the target. There are also other benefits to consider.
An MLS target plate is available in various sizes, making it a good choice for competitions and professional training. Combine these sturdy plates with an MLS plate rack for a setup that allows for drills as well as repetitive shots.
Moving steel targets are an effective training tool for target tracking.
Steel targets last a long time, and they are sturdy.
For the best results with steel shooting targets, choose AR550 material. This hardened steel is a good investment for shooters because it allows you to practice without frequently replacing targets. In the long run, since you will not have to buy new targets as often, steel targets are cost-effective ways to improve your skills.
The Bottom Line
There are good points to both paper and steel targets. Each one has advantages in certain situations. Most importantly, paper shooting targets help you work on improving your accuracy as a shooter. This is important for both beginners and those wanting to deepen their abilities. They are also affordable and easy to change. With that said, steel targets offer the most advantages overall. They add a professional edge to shooting practice, though they help recreational shooters hone skills as well. They are durable and long-lasting, withstanding harsh weather. During shooting practice, they provide a satisfying and even enjoyable ringing sound that tells you instantly you have hit your target.
MGM Targets
has provided shooting targets for professionals, competitions, and recreational shooters for years. We also stock all the accessories you need for first-class practicing, from MLS plate racks to strong tape for holding cardboard and paper targets in place. Visit our website today and
contact us
for more information about our quality shooting targets.